Dogs are loving and friendly by nature, but there are some that are more aggressive and enthusiastic than others. There are also those who get overwhelmed by the mere presence of other dogs.
You can tone down the aggressiveness and enthusiasm, or you can help your dog be more comfortable with meeting other dogs — the result: a happy dog that can socialize. Here are some tips to get your dog socializing.
Start him young
Once your puppy is used to your presence, and once he's had his first dose of immunizations, you can start introducing him to other dogs, other animals, and people. Make sure to do introductions in a safe and controlled space and limit the number of people, dogs, or other animals.
You should only do a few individuals at a time. You don't want to overwhelm your dog. He might get intimidated or get stressed out.
Make him feel safe
Always reassure your dog and let him know it's safe to play with others. You are your dog's comfort zone, and it is best to keep it that way. Let him feel that you are there watching over him and ready to save him in case the need arises.
Prioritize socializing
When you have time with friends and their pet, always make sure to get your pet to socialize with the other people and pets first. Once you see your dog comfortably playing with other pets, you can then proceed with chit-chatting with your friends.
If you have free time, take your puppy for a walk, or to a dog park. That will allow him to be more comfortable and socialize with other dogs.
Watch for any signs of stress and distress
If you see any symptoms of anxiety or pain call your dog to come close to you and reassure him that he is safe with you.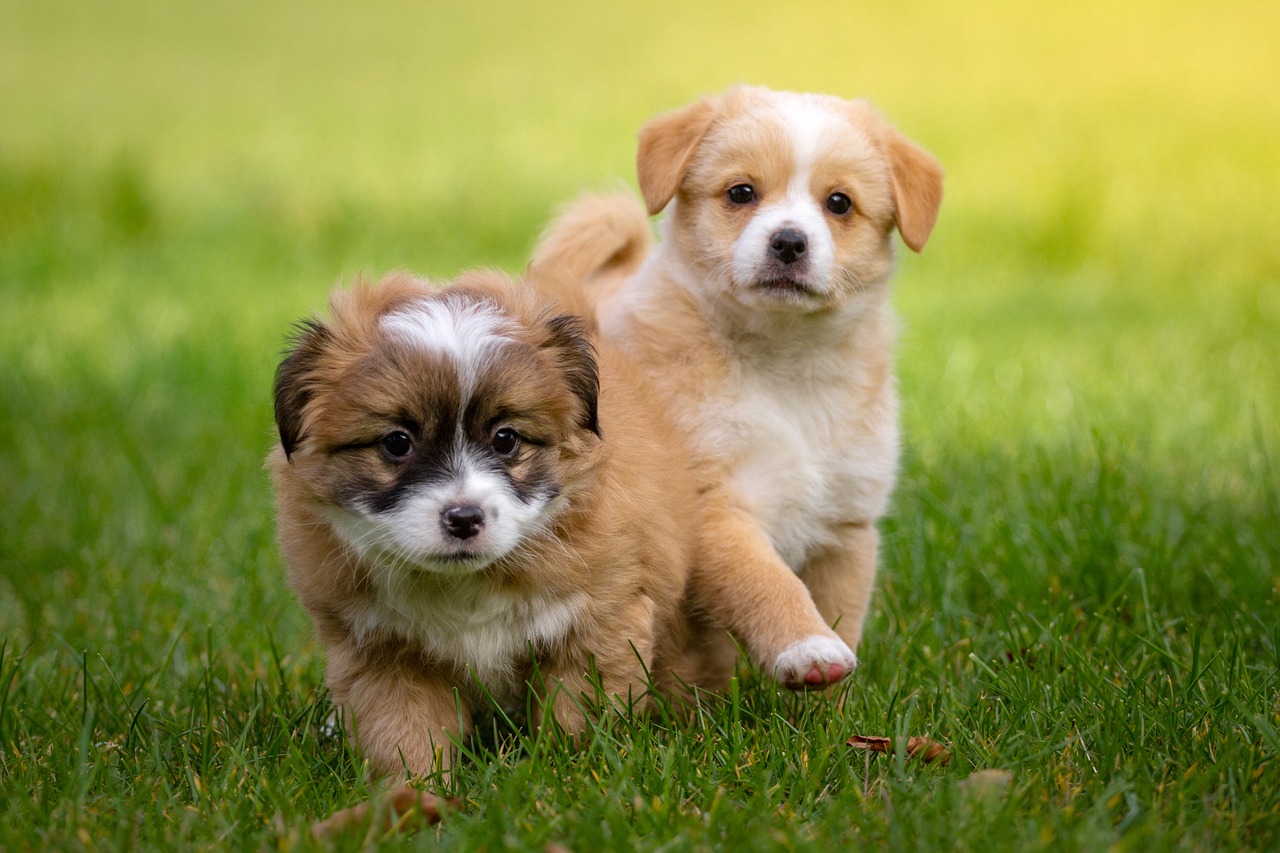 Find new introductions
You can set up puppy play dates with friends. Or you can play with other dogs in the dog park. Playing with other dogs will let your puppy feel that he can do the same.
A simple game of fetch can teach your basic dog commands, give him the play time that he needs, and also show him how to share.
Reward him for behaving nicely
Positive reinforcement always works. Make sure you bring your bag of treats every time you go out with your dog. Your dog is more likely to associate a gift to ethical behavior, rather than a punishment to bad behavior.
Visit new places
New places mean new acquaintances, getting a chance to interact with other humans and animals as well.
Get him to become at ease with children
Children are noisy and unpredictable. That's why it takes a while for dogs to warm up on them. While your pup is still a puppy, it is best to introduce him and let him get comfortable with children.
Just make sure he doesn't rough house the children and vice versa, keep an eye on them while they play. They might end up hurting each other.
Introducing your dog to other people and animals can be fun. Just remain calm and remember that your dog can sense any tension in your voice and body language. Also, take it slow and easy. Do not rush or pressure your dog. Let him set the pace.
These statements have not been evaluated by the Food and Drug Administration. This information is not intended to diagnose, treat, cure, or prevent any disease. The information on this website is not intended to replace a one-on-one relationship with a qualified healthcare professional.